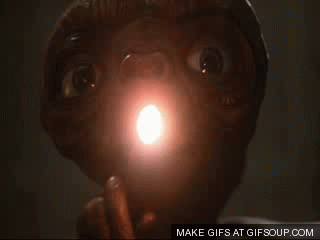 I must admit something……..I was born in the 70's, that's right-I'm THAT old!! Which means according to David White's video Visitors or Residents, I am a visitor which I actually do agree with. I use technology as a tool to find something or accomplish a task. I do not feel that I have an online identity(although I am building one here).
I still remember when I was around 12 years old, my Dad brought home our first ever computer which was used more like a word processor. The typing was only one color-green and when you printed your writing out the printer had a roll of paper with perforated holes on each side that you had to tear off.  It was only 4 years later that I started my first email account(which I still have) and began searching for information on the "World Wide Web". So does that make me a "Digital Immigrant" to the current generation of "Digital Natives"?
That's right I grew up in the age of the "Cabbage Patch Kids"-the original ones!!
I agree that the description in the PBS Idea Channel video about growing up with more access to technology doesn't mean they are versed in the facts of how they function. I also think that your attitude and motivation to learn about technology can have an impact on how "intelligent" you are in it, or as Prensky would say Digital Wisdom but the facts are the facts-my generation did not grow up having an online identity.
So how does this affect me as an educator? I used to try to be in touch with the latest trends in technology and I could teach my students something new but in the last few years, I know I am not keeping up(and who can these days) and it's my students who are now showing me digital trends.  I agree with Logan, when he discusses important points from Prensky that education and teachers in particular need to evolve and listen to their students in order to create 21st century citizens who think more and create products to show their understanding. I am hoping this course will enlighten this "guest" to bridge the gap closer to it's "citizens".