The world is changing……A LOT!! How is that going to impact the next 20-30-40 years?? The answer is…..we don't know!!
SO how do we prepare our students for a world that we are not sure what it is going to look like or even need? Well I feel that my job as an educator is to prepare my students for anything. They need to be able to have the skills and the confidence to diversify.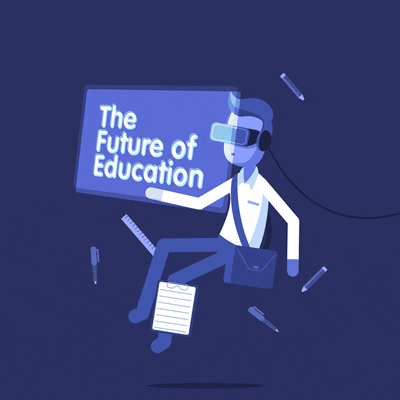 This article has some ideas about what will be Shaping the Future of Education in 20 years that I agree with: students will learn at different times and places, more choice, personalized learning and ownership of their own projects and learning, as well as, assessments that reflect ways of applying their knowledge.
I believe that as long as parents need to go to a workplace then students will need to go to a school but what happens in that building will look very different. Teachers responded with more creativity and classrooms looking like a makerspace according to the article What's the Future of Education?  I do believe that education can happen from anywhere but what will society lose if we decrease the face-to face social interactions that our students currently have on a daily basis?
Which leads me to think about common values, that I believe(and hope), will never change; like showing empathy and compassion. Will we lose the ideals about "waiting your turn" and "treat others the way you want to be treated"? These continue to be important building blocks for interpersonal skills so if most of the interacting students will do in the future will be online, what impact will that have on society?
After all that discussion about what could possibly change or stay the same, I ask the question: Will schools BE the place where students develop their skills for the future or NOT BE because education has a difficult time evolving?