What is the recipe for learning in today's world?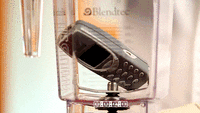 The instructor needs to mix up the delivery with a variety of instructional practices, nobody likes being lectured to from the front of the room day after day, do they?!? We know there are better ways to not only deliver content but to engage learners. A variety of instructional strategies which include using technology I believe creates a learning environment that is engaging and rewarding for both teachers and students.
Speaking of the learner, what responsibility do they have about their learning?
Students need to stir in their focus, interest and creativity to make online learning effective. In Dean's blog, he had a good point about the drawbacks of online education and instructors can provide the most wonderful program online that gives the flexibility to their learners but you can't always motivate the unmotivated. Some students will continue to choose to do the bare minimum to pass the class. To say that technology engages learners is not always true. Technology is a tool and needs to be used properly and with a purpose.
This is the recipe for effective blended & online learning that meets the needs of today's learners.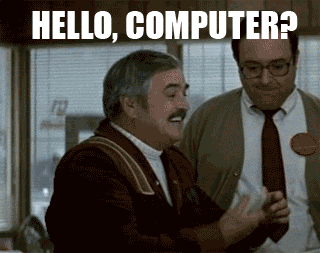 In my own practice, I have been using Google Apps, now referred to as GSuite, for years and have incorporated Google Classroom to post assignments that students can access from both home and school. This management system also makes it easy to see assignments that have been submitted so you can mark them and give students feedback on their assignments as well. In a previous class with Alec, my project was to find new tools that can be integrated with Google Classroom and you can check here for my review of EdPuzzle   I would highly recommend incorporating this in your practice if you incorporate videos into your lessons and are looking for a different way that students can submit their responses to them.
I think it is very important for teachers to continue to learn new tools that help improve learning. I have incorporated some form of technology throughout my entire teaching career, I even had my class sign up for e-mail accounts back when I interned in 1999. It surprises me to hear about the lack of tech use when we have increased access to tech with BYOD policies in my school board but I know the answer to why this is so, is that teachers need to make the time to learn something new. I am hearing about how more teachers are incorporating Seesaw into their classrooms to communicate with parents and to create a learning portfolio which I have not explored yet. I have used the app Remind for years now to communicate with parents but would benefit from a tool that can show the progression of learning that each student makes throughout the school year.
After reading the chapters from Teaching in a Digital Age by Tony Bates, a term that was new to me that creates a mixture of face-to-face and online learning was hybrid learning. The idea of losing all face-to-face contact in a completely online course where sometimes is necessary for some instances like distance education also loses the social idiosyncrasies of physically being in the same room. I also agree that education being more open leads to an increase in both the opportunities but also the decisions that instructors need to make. I would like to learn more about the options for online and blended learning and will have to reflect at the end of this course how my beliefs have changed.